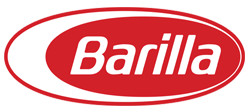 challenge
Barilla asked for ongoing editorial support to drive traffic to its newly launched web properties, increase brand recognition and loyalty, and promote the consumption of pasta products at a time when the national conversation around healthy diets had become fixated on 'low-carb' solutions.
project lead
what we did
Ongoing consumer engagement strategy
All site content about Italian culture and cuisine to promote pasta as part of a rich national heritage (barillaus.com)
Product launch support materials
why it mattered
In a crowded market, Barilla's products are actually superior to their competitor's. It was an honor to be tasked with getting that message across. Stoo gatz!
Renegade Creatives | Revolutionary Content