CONTENT + CREATIVE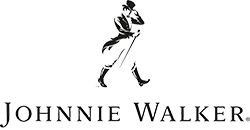 challenge
Lucky Tiger Productions and Neely & Daughters joined forces once more when Johnnie Walker came calling for an animated, on-brand, year in review sizzle reel with a super premium look. The brief: Celebrate Johnnie Walker's "Keep Walking" perspective and use that theme to showcase Johnnie Walker's achievements, its place in popular culture, and its plans to expand the brand in the coming year.
project lead
what we did
Strategy and Concept Development
Art Direction
Design, Development, & Execution
why it mattered
We turned the Johnnie Walker spotlight on the brand's big wins, creating a smooth, refined, luxury showcase to perfectly blend both JW's accomplishments and aesthetic. With highlights like on-air features at the World Series and NYE in Times Square, partnerships with Virgin Galactic and HBO's Entourage, and celebrity fans like Jon Hamm and Amy Poehler, Johnnie Walker had a lot to celebrate. The film was a huge success and won enthusiastic raves from the brand's executive, PR, sales, and marketing teams.
Flattering Words From
Distinguished Professionals
Margo Neely of Neely & Daughters is the most talented, inventive visual designer with whom I've had the pleasure to collaborate. She possesses a unique combination of meticulous professionalism and creative vision which is not only invaluable in today's marketplace, but raises the production value of every project she works on. I cannot recommend her work highly enough, and frankly I cannot wait until our next project!

Director, Lucky Tiger Productions, LLC
Renegade Creatives | Revolutionary Content