DOVE
Campaign for Real Beauty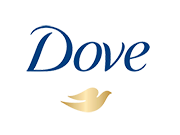 challenge
Now viewed as one of the top brand / PR successes of all time, The Dove Campaign for Real Beauty nonetheless had to start somewhere. We were challenged with garnering editorial interest and consumer participation for various promotions within the broader campaign, including an in-person model meet and greet in Times Square.
project lead
what we did
Fact sheets
Pre- and post-event press releases and media follow-up
Pitch letters
Editorial event support
why it mattered
The Dove Campaign for Real Beauty sparked a revolution in modern advertising. From the cover of People Magazine to a segment on Oprah!, the work 'hit a nerve' in women who were tired of being misrepresented and marginalized. Sales of Dove went through the roof to the tune of $1.5 billion in additional revenue generated a year since the campaign's launch.
Renegade Creatives | Revolutionary Content