E.P.T. PREGNANCY TEST
Pfizer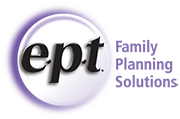 challenge
Women were beginning to distrust at-home pregnancy tests because of the risk of receiving 'false negative' responses when taken too early. As a pregnancy test with a core value of being reliable early in pregnancy, e.p.t. needed to reinforce its brand position as a reliable caretaker of pregnant women.
project lead
what we did
Online survey showing risk of taking tests too early
Press release and media follow-up
Fact sheets about pregnancy test accuracy
Launch of website testaccurately.com
why it mattered
The core of the e.p.t. product offering was under fire – and its messaging was too stale to keep up. The new positioning connected women who were concerned about pregnancy testing with the information and materials necessary to make informed choices.
Renegade Creatives | Revolutionary Content